Dayana Wear our Vegan Boots
With much love she responds to us this week. I am sure that you have heard your name. She is one of the influencers, more important at the moment and in New Rock we are so lucky to collaborate with her. Her name is Dayana Crunk (@dayanacrunk) in Intagram, in case you do not know her yet. Currently has 117,000 followers, and every day surprises us with his style so personal and his long hair sometimes gray, sometimes green. Do you want to know what he told us? .. then read on.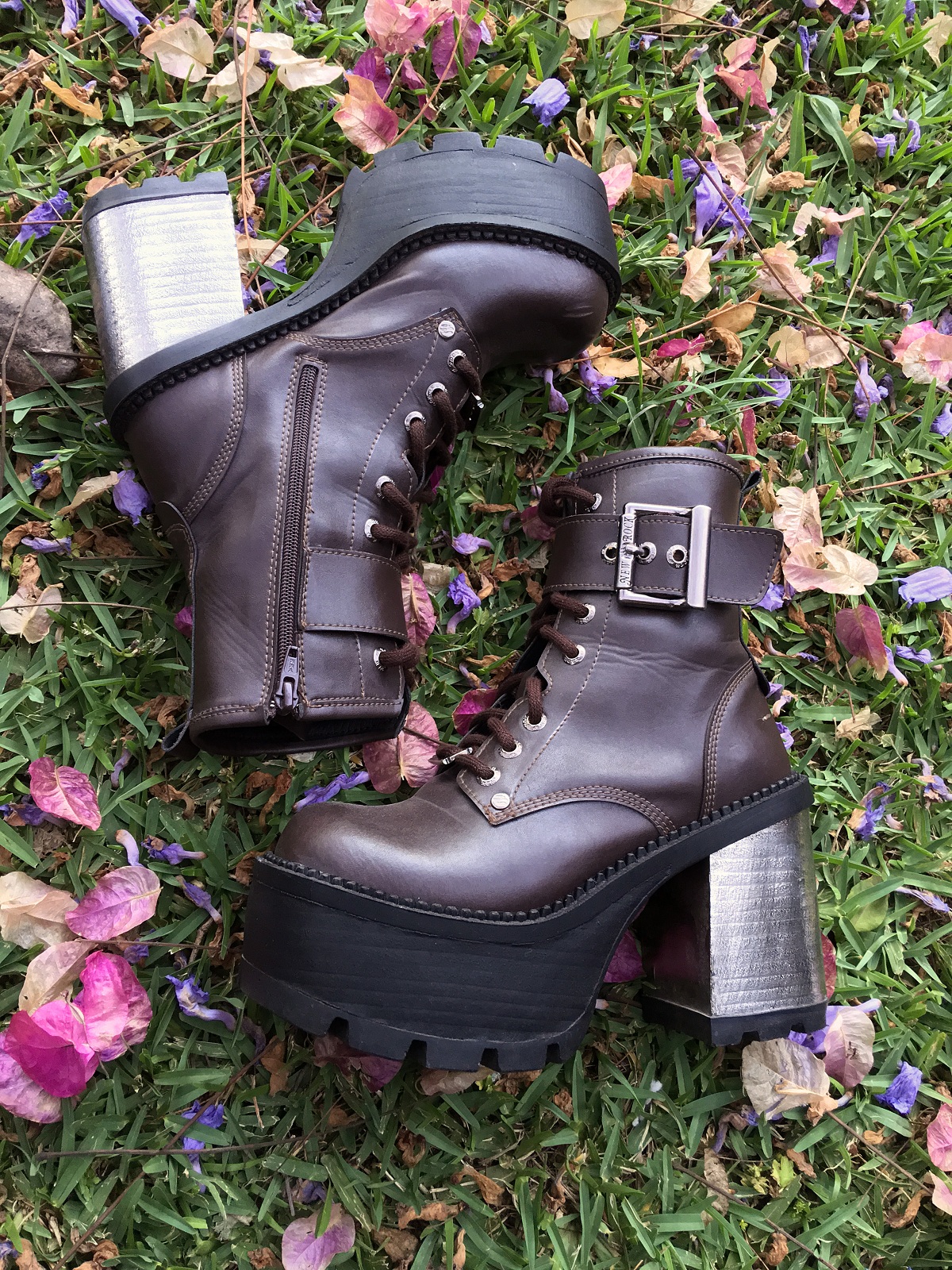 NEW ROCK: What do you like about our brand?
DAYANA: I love their wide variety of styles when choosing a pair of shoes, in addition to being able to customize them and choose different accessories as different skins. It is also great to have vegan designs or you can customize your own boots with vegan skin for people who prefer to use synthetic skins, which is my case and I am very happy with my new pair of booties, look so sturdy and elegant!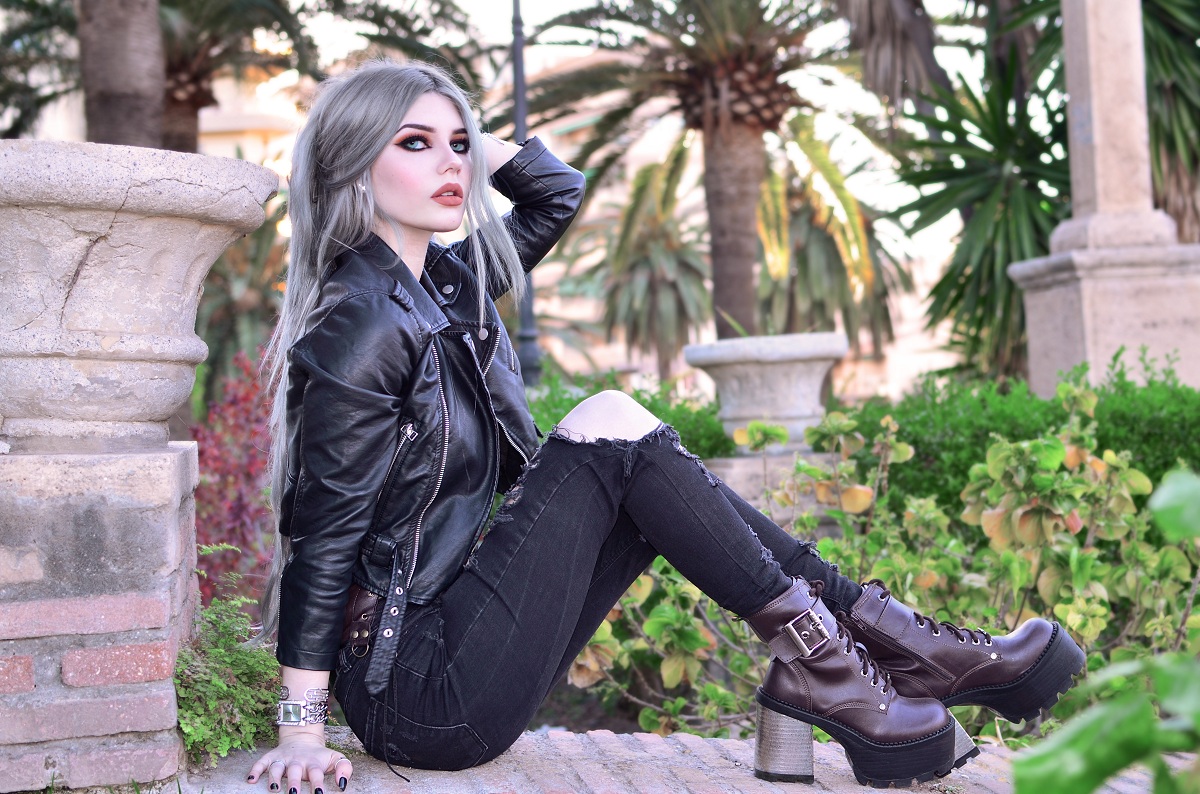 NEW ROCK: Why did you choose that vegan boots?
DAYANA: Besides I love booties, I feel they are very versatile, I like them because it's a style that you can use for everything, both for an informal day, and for a slightly more elegant day.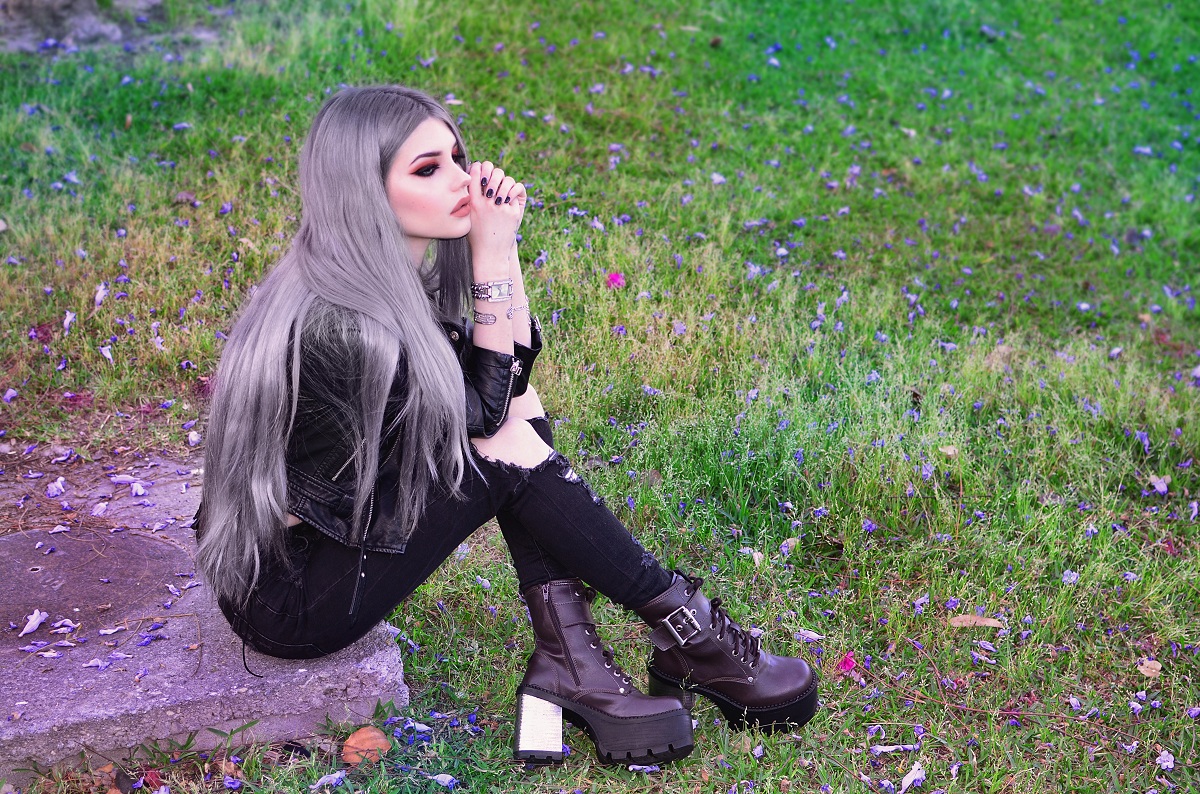 NEW ROCK: What is your perfect combination and when do you use them?
DAYANA: I combine them with any set, sometimes I use rougher and sometimes more elegant outfits and both sets are perfect. I use them a lot, because being so versatile and comfortable, I find it very easy to carry them. Besides how beautiful they are!
If you have been wanting more, sure that if, you can do with your boots, in our web, CLICK HERE. And if you are a follower you will enjoy a 10% discount on all our collections. From New Rock, we hope you like the photo shoot he has done for us exclusively.
Con mucho amor nos responde nuestra invitada de esta semana. Seguro que ya os suena, ya que es una de las influencers, mas importantes actualmente y en New Rock tenemos la suerte de colaborar con ella. Su nombre es Dayana Crunk (@dayanacrunk) en Intagram, por si aun no la conocéis. Actualmente cuenta con 117.000 seguidores, y cada día nos sorprende con sus estilo tan personal y su larga melena a veces gris, a veces verde. ¿Quieres saber lo que nos contó?..entonces sigue leyendo.
NEW ROCK: ¿Qué te gusta de nuestra marca?
DAYANA: Me encanta su gran variedad de estilos a la hora de elegir un par de zapatos, además de poder customizarlos y elegir tanto accesorios diferentes como pieles diferentes. También es genial que tengan diseños veganos o puedas customizar tus propias botas con piel vegana para las personas que prefieren usar pieles sintéticas, el cual es mi caso y estoy muy feliz con mis nuevos par de botines, se ven tan resistentes y elegantes!
NEW ROCK: ¿Por qué elegiste nuestras botas veganas?
DAYANA: Además de que me encantan los botines, siento que son muy versátiles, me gustan porque es un estilo que puedes usarlo para todo, tanto para un día informal, como para un día un poco más elegante. 
NEW ROCK:¿Cuál es tu combinación perfecta y cuándo las usas?
DAYANA: Las combino con cualquier conjunto, aveces uso outfits más rudos y otras veces más elegantes y con ambos conjuntos quedan perfectas. Suelo usarlas bastante, pues al ser tan versátiles y cómodas, se me hace muy fácil llevarlas. ¡Además de lo bonitas que son!
Si os habeis quedado con ganas de más, que seguro que si, ya podéis haceros con sus botas, en nuetra web, CLICK AQUÍ. Y si eres seguidor suyo disfrutarás de un 10% de descuento en todas nuestras colecciones.  Desde New Rock, esperamos que os guste la sesión de fotos que ha hecho para nosotros exclusivamente.